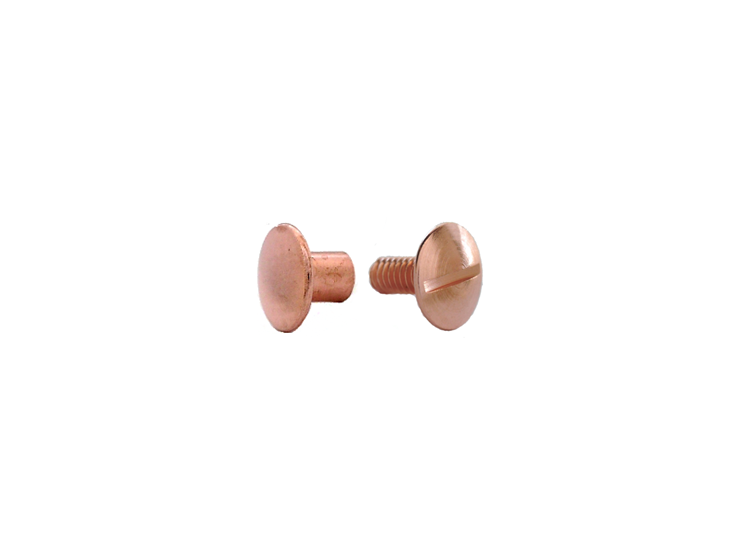 1/4" 6.3MM Chicago Post & Screw Set Copper Plate
---
Post Drive:
None, Solid Head
Screw Drive: Slotted
Post Head Diameter: 7/16" (11MM)
Screw Head Diameter:
7/16" (11MM)
Thread: #8
Post Shank Length: 1/4" (6.3MM)
Screw Shank Length:
 1/4" (6.3

MM)
Finish: Copper Plate over Solid Brass, Machined from Solid Brass
Notes: Post & Screw set. Finish may have dark spotting. Finish may age (darken) with time. Color tone between screw and post may vary. Post or screw too short or long? Customize and choose your own sizes to suit your application by purchasing individually.
---
Share this Product on social media!
---
More from this category: