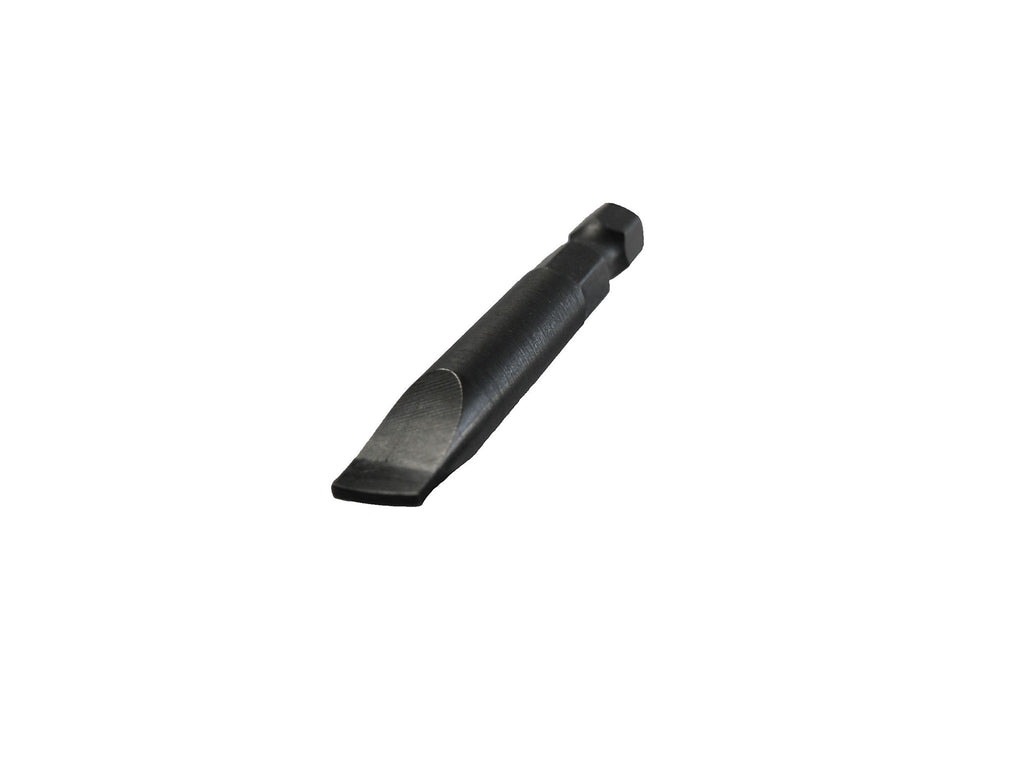 High Performance Standard Chicago Screw Slot Drive Bit
---
Drive: Slot
Bit Size: 1/4" Hex
Our Bit is machined precisely for use with our Standard #8 Chicago Screws. It is made to contour perfectly with the slots on our #8 Standard Screws. This allows even distribution of force along the slot cavity rather than "biting" against the contour of the slot with a standard generic screw driver.
Avoid and eliminate screw driver slippage which can cause damage to the head finish of your screws while fastening and while tightening.
Made in the USA
Made of Chromoly steel for strength.
Black Oxide finish to prevent oxidation
Designed and Intended to last a lifetime!
Use with any bit screwdriver hand tool that accepts 1/4" Hex Bits.
Will adapt to most common standard power tools with adjusting chuck. If using a power tool, please verify power tool chuck opens/closes to at least 1/4" and use low torque ONLY.
Notes: Made specifically for use with our Standard #8 Thread Slotted Chicago Screws. Will not work on Mini screws. Not designed for use on other fasteners. May not be compatible with other products.
---
Share this Product on social media!
---
More from this category: