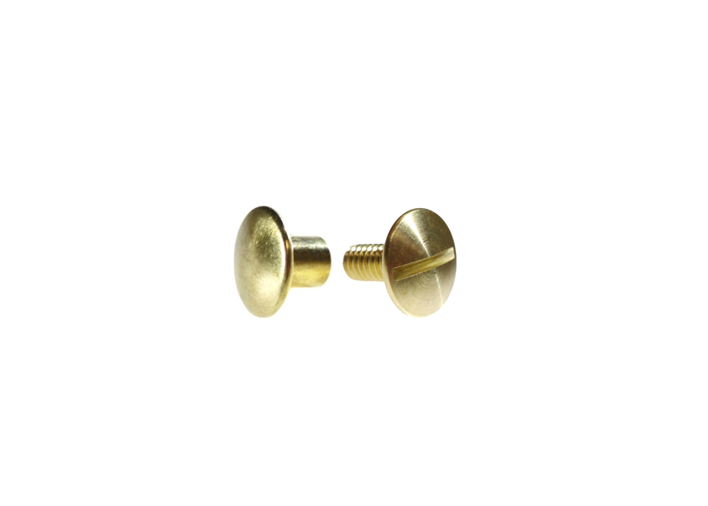 3/16" 4.7MM Chicago Post & Screw Set Solid Brass
---
Post Drive: None, Solid Head
Screw Drive: Slotted
Post Head Diameter: 7/16" (11MM)
Screw Head Diameter:
7/16" (11MM)
Thread: #8
Post Shank Length: 3/16" (4.7MM)
Screw Shank Length:
 3/16" (4.7MM)
Finish: Solid Brass, Machined from Solid Brass
Notes: Post & Screw set. Post or screw too short or long? Customize and choose your own sizes to suit your application by purchasing individually.
---
Share this Product on social media!
---
More from this category: