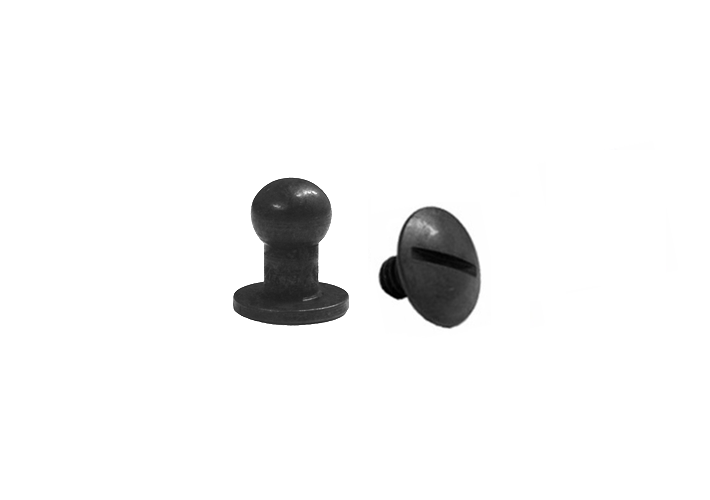 Large Button Head Stud & Screw Black Oxide
---
Button Overall Height:
1/2" (12.7MM)
Bulb/Head Diameter: 5/16" (7.9MM)
Midsection L x W: 13/64" x 13/64" (5.1MM x 5.1MM)
Thread: #8
Screw Drive: Slotted
Screw Shank Length: 3/8" (9.5MM)
Finish: Black Oxide over Solid Brass, Machined from Solid Brass
Notes: Screw and Button. Recommended material thickness: 3/64"-13/64" (1.2mm-5.1mm). Use with our 15/64" (6MM) Button Head Punch for a perfect button hole. For a perfect screw hole, use our 3/16" (4.7MM) Round Punch Drive. To purchase button only or different length screw to accommodate your application, please call or email us.
---
Share this Product on social media!
---
More from this category: