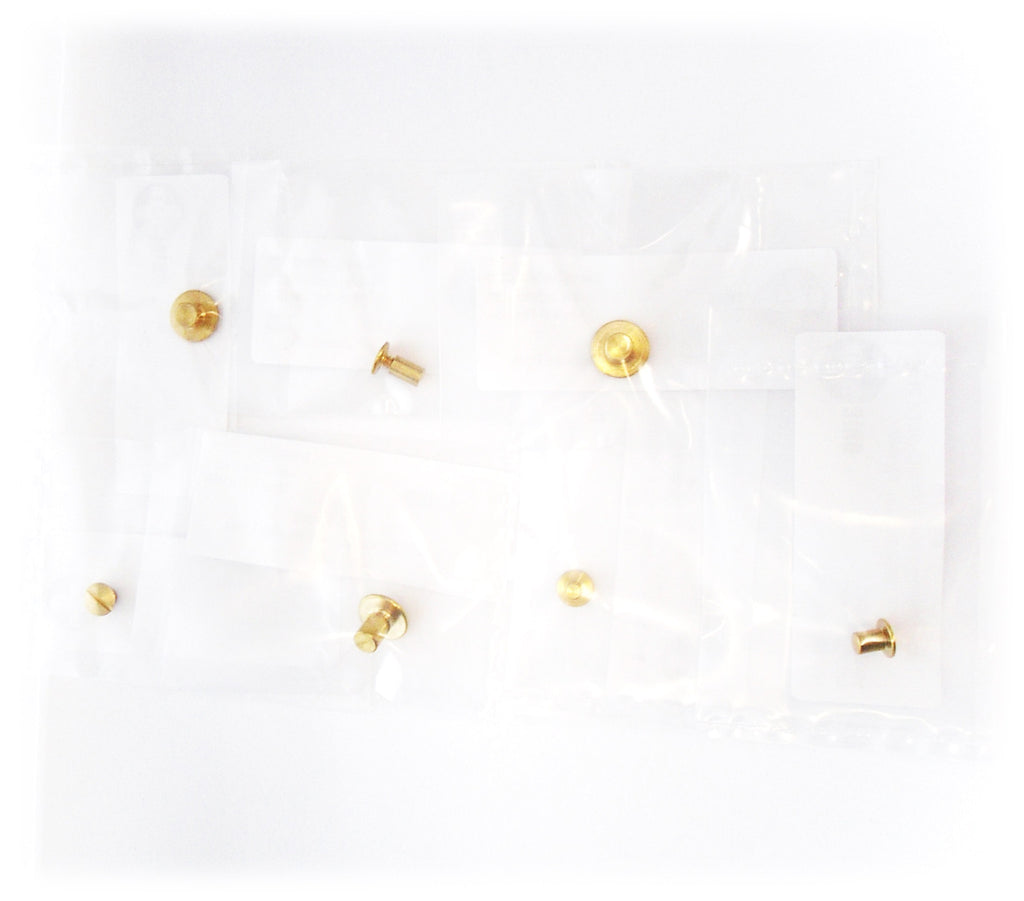 ---
Unsure what works for you? If you are looking for a screw back solution but are unsure of what you need, this screw back sample kit includes the most popular lengths and widths as detailed below. This kit will aid in determining what diameter, length, and or screw combination may work best for your next project. Take out the guesswork and headache of buying only to find out it was the wrong size and save time and money with this sample kit. Click the links below for more information about the product.
* Order limit quantity of 2 per order. For sample purposes only.
* Items subject to availability. If an item is currently sold out, we will only send what we have in stock. Alternatively you can view what is available individually on the Screw Back Hardware Products Page.
Package contents:
1/8", 3/16" & 1/4" Screw Back Sets Standard - 1 ea. (Brass)
1/8", 3/16" & 1/4" Screw Back Sets Mini - 1 ea. (Brass)
---
Share this Product on social media!
---
More from this category: